This latest book that I read was incredibly interesting. I always love reading historical fiction books since I actually learn something about the history of that time period while being entertained by the book. This story is about the immigrants and human trafficking. Something that I've heard about even recently on the news right in our own time. This subject is very relevant for today since it unfortunately hasn't stopped. Below you will find the book description, my thoughts about the book and about the author.
About the Book:
Maureen O'Reilly and her younger sister, Katie Rose, have nothing holding them to their homeland of Ireland. They have just laid their mother to rest and their father had died many years before. Maureen decides to take a journey to America to escape her shameful past and begin a new life. Maureen and Katie's father had received a letter over twenty years before from a Colonel Wakefield stating that he would help their father begin a new life in America. So armed with their letter and the few gold coins Colonel Wakefield sent, they head off on their journey. Ellis Island proves to be more challenging then either of the girls ever imagined. Maureen finally gets through when a sweet lady named Mrs. Melkford vouches for her and takes Maureen to her house. When Maureen heads over to the Wakefield house, she learns that her benefactor, Colonel Wakefield, has died. Mr. Wakefield's family refuses to help her and even burns the letter in the fireplace. With no place to go, she returns to Mrs. Melkford's house spinning a grand tale of how everything is fine and she'll join the Wakefields soon. She then forges a reference letter and heads to a respectable department store for work. But after working in the store for a little while, Maureen learns of the dark secrets of the fourth floor that is known as the floor of promotion. When girls, even two of her friends, begin disappearing, Maureen knows she has to do something, but what can she do?
Olivia Wakefield is unhappy with how her brother-in-law, Drake Meitland, handled the situation with the O'Reilly girl. She is determined to go against her sister and brother-in-law and make things right. But where could Maureen be in this huge city of New York and how will Olivia ever find Maureen and her sister.
My Review:
This book starts off in the great land of my ancestors. I love reading about Ireland, but Maureen has quite a dark past. A past that was so shameful and forced upon her. It's hard to believe that things could be so awful, but when you're poor and have no other choice to survive, what would you do? Do you continue to return to an employer that abuses you or starve? Maureen was in such a predicament. When she and her sister come to America thinking they were in the land of the free, they quickly realize that the same horrible slavery is here as well. This is such a hard subject. One that is overlooked and not talked about, but is still going on today. I think that Cathy Gohlke did a great job bringing this subject to light in her book, Band of Sisters. The book is well written and the storyline is very interesting. Although, I would not recommend this book for teens because of the subject matter talked about in the book.
About the Author:
Cathy Gohlke is the two-time Christy Award–winning author of
William Henry is a Fine Name
and
I Have Seen Him in the Watchfires
, which also won the American Christian Fiction Writers' Book of the Year Award and was listed by Library Journal as one of the Best Books of 2008. Her newest book,
Promise Me This
, was released February 1, 2012. Her next book,
Band of Sisters
, will release September, 2012.
Cathy has worked as a school librarian, drama director, and director of children's and education ministries. When not traipsing the hills and dales of historic sites, she, her husband, and their dog, Reilly, make their home on the banks of the Laurel Run in Maryland. Read more at her website by
clicking here
.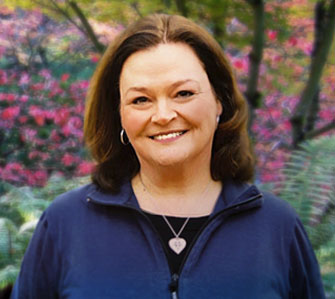 **I picked this book up from my local library to read for the Tyndale Summer Reading program.