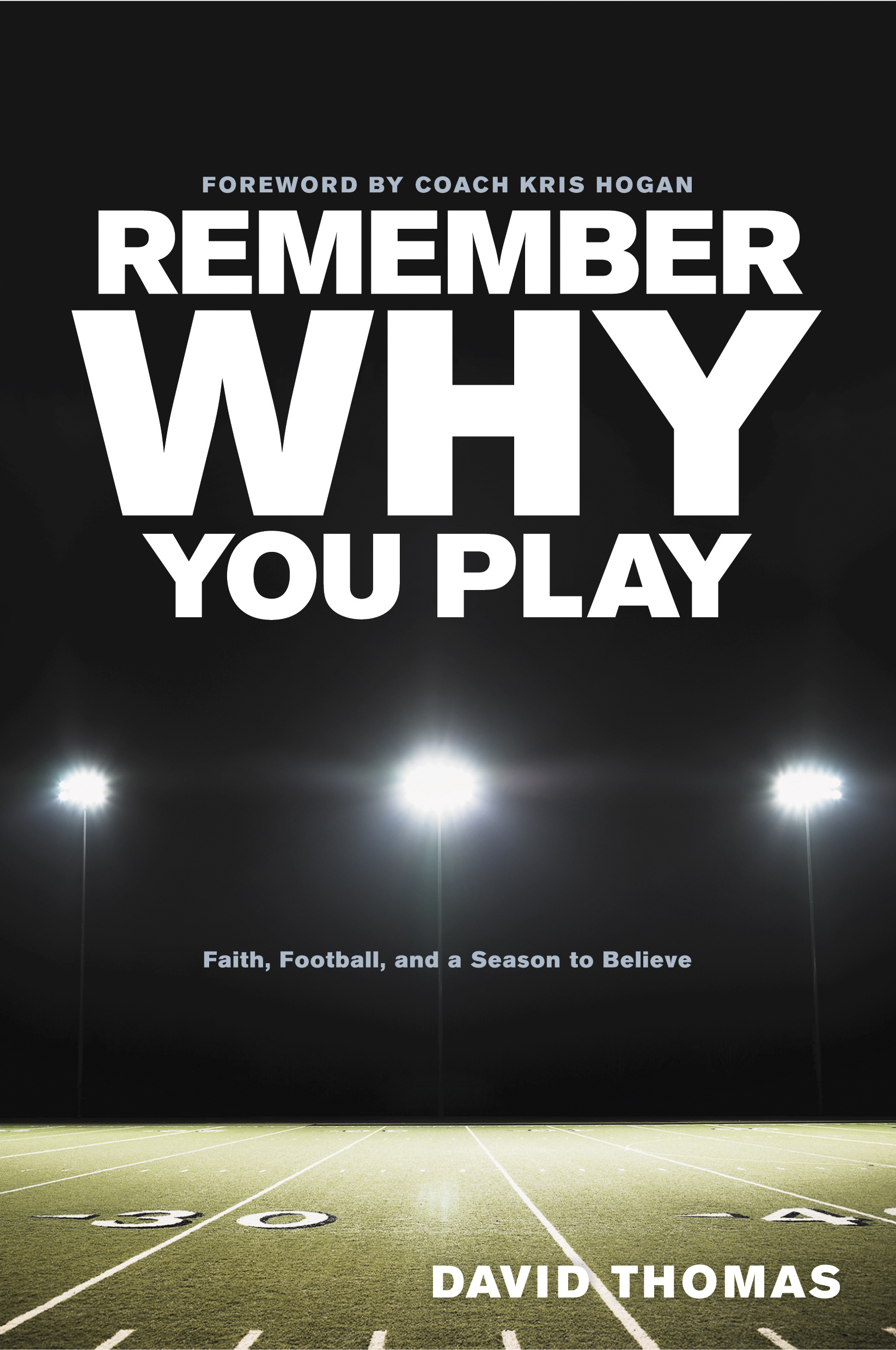 I did not know what to expect when I picked this book up to read. I thought the story line sounded interesting and it intrigued me. Once I began reading this story, I had a hard time putting the book down. It was like watching a really great movie.
Remember Why You Play
is written by sports journalist, David Thomas. He followed Kris Hogan's football team from Faith Christian School in Grapevine, Texas for their 2007 football season. Hogan's philosophy is that there is more than to life than winning or loosing a football game. He teaches his players that living life for God is what this life is all about. That 2007 season led up to an amazing event in the 2008 season that had everyone around the United States talking. What was that amazing event in 2008? A football game between Faith Christian and the Gainsville state Tornadoes would be the talk of the town. Gainsville State was a team from a prison school. Faith looked at this game differently then other schools. They did not see it as an easy win (which it was), but as a way to minister to kids who had no hope. Gainsville state had no fans to cheer them on in the stands or form a tunnel out of the locker room. They had no one but the staff from the prison there for them. Faith Christian sent some of their cheerleaders and fans to their side of the stands. They cheered for them as if the Gainsville state tornadoes were their own team. They formed a tunnel for them to run through. The players were changed forever from the kindness showed to them in that game.
I really liked this book. It was such an inspirational story of how one team impacted so many through such a small act of kindness. I would highly recommend the book.
You can visit the official website about the author and book
here
. You can also view the story about the team on YouTube
here
and
here
. And be on the look out for a movie inspired by this story called
One Heart
in Fall 2011.
*** I received this book free from Tyndale House Publishers for this review. The opinions I have expressed are my own.